TOP 5 SUCCESSFUL ENTREPRENEURS FROM KERALA
Written by : Administrator
Posted on : 16, Dec 2017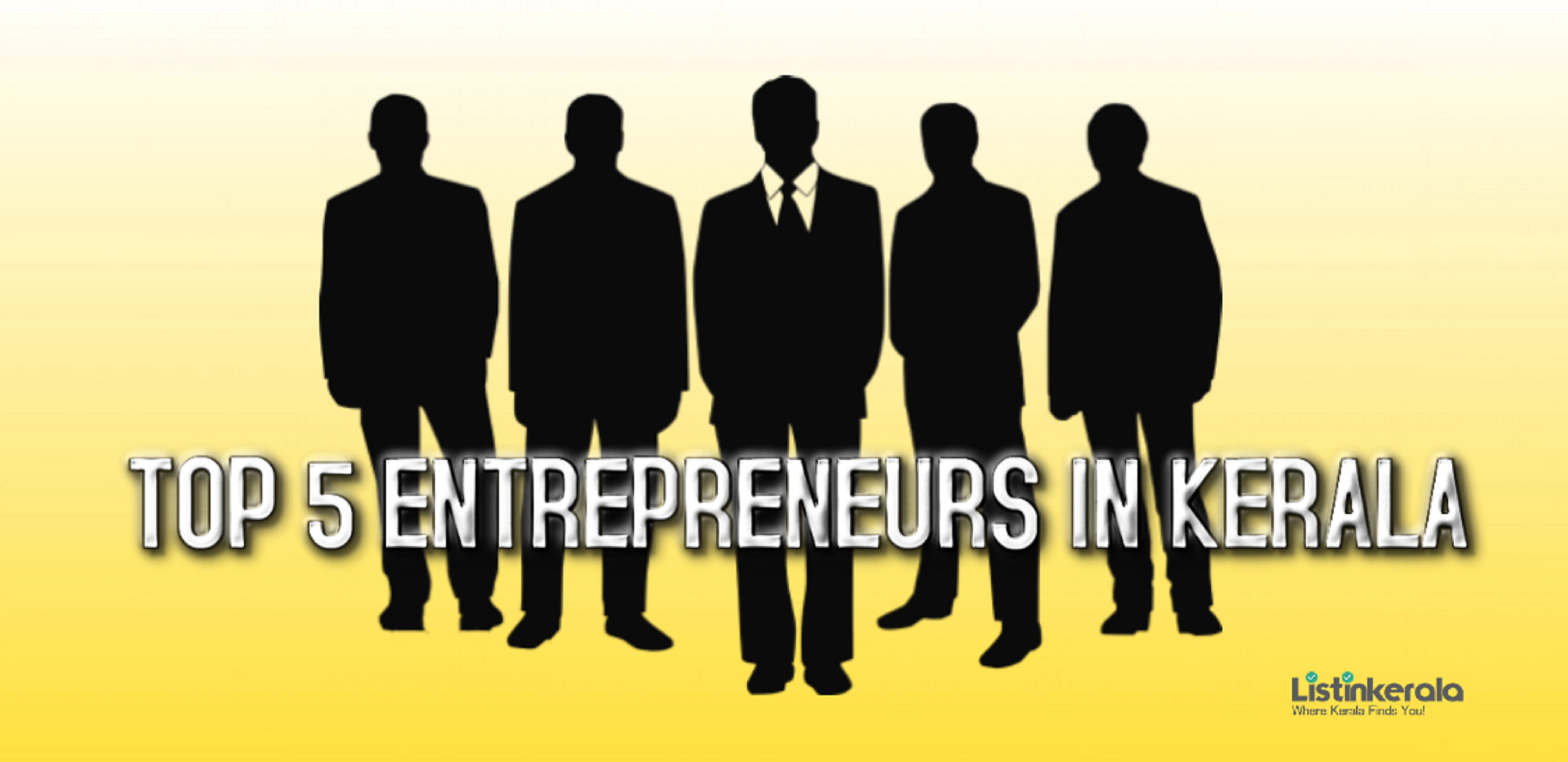 1.Yusuff Ali M.A
Padma Shri Yusuff Ali M.A. is an Indian Businessman from Nattika, Trissur of Kerala. He was honored with Padma Shri award, which is the Highest Indian constitutional award for excellence. He is the Managing Director of Lulu Group with Abu-Dubai as Head Quarters, and having network allover world and chain of Lulu Hypermarket in Middle East, employs the largest number of Indians outside India.
He was born in Trissur of Kerala on November 15, 1955. He completed his schooling from Nattika and moved to Gujrath where he did his diploma in Business Management & Administration. Then he left Indiain 1973 to Abu Dubai. He started his First Lulu Supermarket in 1990 and Yusuff Ali is currently the 24th wealthiest Indian and the 270th richest in the world with an annual turnover of 5.5 billion dollars globally.
2. Ravil Pillai
The second successful entrepreneur From Kerala is Mr. Ravil Pillai, Chairman of RP Group of Companies and he is ranked by the Forbes magazine in 2014 as 30th in India and 988th as the World's Billionaires.
He was born on 2 September 1953 at Chavara a coastal town in Kollam, Kerala in a farmer family. He had his Graduation in Baby John Memorial Government College, Chavara, and continued his studies in Business Administration at Cochin University. During his studies, he had started his first business, a chit fund in kollam. Later after his studies he had worked for some reputed companies and left India in 1978 to Saudi Arabia. Two years later he established Nasser Al Hajri Corporation with 150 employees and now RP Group have 70,000 employees across its businesses.
3. PNC Menon
Similarly PNC Menon is an Indian-Omani businessman, from Trissur, who is the founder of Sobha Ltd, Formerly Sobha Developers Ltd.
Menon was born on December 12, 1948. As his father was doing business in Trissur. At the age of 26, he left Kerala for Oman, where over the years he developed his interior decoration business into a profitable venture. In 1995, he started Sobha Ltd. in Banglore named after his wife. P.N.C. Menon, established the Sri Kurumba Educational & Charitable Trust in 1994, a year before he founded Sobha Developers. The trust adopted Vadakkenchery and Kizhakkenchery - two Panchayats each consisting 2 villages in Palakkad district, Kerala, his native state, in 2006.
4. Kalyanaraman
Kalyanaraman who is a third generation businessman who upon helping his father in the family textile business ventured into gold jewelry retail and his business turned into billions making him sixth in the list with a net worth of 6600 crore. He is best known as the chairman and managing director of Kalyan Jewelers and Kalyan Developers.
Kalyanaraman was born in Trissur District of Kerala in a Brahmin Family and learned the business from his father when he was 12, by helping his father in his shop.
5. M C George Muthoot
M.C George Muthoot is an Indian Businessman and is the third generation of his family to be chairman of the Muthoot Group. He is also a member of the National Executive Committee of FICCI and the Chairman of the FICCI Kerala State Council.
He was born on 2 November 1949 in Kozhanchery of Pathanamtitta, Kerala. Muthoot's first job was as an office assistant in the family's bank. In 1979, he became managing director of the bank. He was appointed chairman of Muthoot Group in February 1993